Customer Testimonials

"SNC Consulting is providing a new service to its clients to help them meet the demands of a changing world in which information technology and joint venturing will play an increasingly important part. SNC's clients will benefit tremendously by being able to obtain the ...
- Richard H. Popper, Attorney, Connecticut, USA
Read more

Our main objective is to provide global consulting and managerial services to small and medium enterprises and individuals throughout the world.

Our clients are, national and foreign, financial institutions, international organizations, governmental institutions, small and medium size enterprises and individuals.
See clients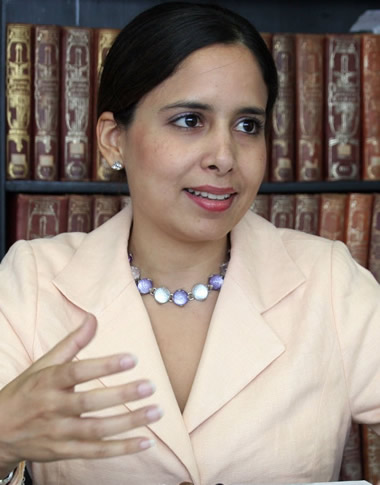 Who we are
We are a multidisciplinary group of lawyers with expertise in different specialties such as international trade and commercial law, information and communication technology, banking, intellectual property law, corporate law, litigation, criminal, labor, constitutional and civil law. Our nationally recognized law firm Sarmiento Núñez & Asociados, based in Caracas, Venezuela, was established in 1967.

Due to the technological, social and economical changes occurring globally and in order to respond to the needs and requests of our clients, we have broadened and expanded the scope of services offered to our clients.

Towards that end, in 2005 we formed a new consulting firm called Sarmiento Núñez Consulting. SNC offers a varied choice of services. Many high qualified Venezuelan and foreign experts have joined our network of experts. A branch of SNC was incorporated in Zurich in 2013. In 2020, Maria Gabriela Sarmiento, co-founder of SNC, incorporated the Einzelfirma Sarmiento Klumpner Consulting in Zurich, which is independent and separated from SNC.
Cases and Proyects
The projects, activities and cases developed in the past years are related to most variable topics. We went from a Maritime trial to a Civil Aviation investigation, from a Seminar on Legal Aspects of Electronic Commerce to a Workshop on Rules and Regulations of security at work. From seeking agreement among heirs to coordinating the incorporation of international business companies in the Caribbean
See
Experts
SNC currently maintains correspondent professionals in The Americas (United States, Uruguay, Colombia, Venezuela) and Europe (France, Switzerland, Spain). Many of these professionals are lawyers specializing in international trade, business law and intellectual property.
NEED LEGAL ASSISTANCE? Write us
Scroll